CNC Routing
How to use our CNC Routing Service
Samples
Contact Us
CNC Routing Service
What is "CNC Routing"
A CNC router is a computer controlled cutting tool that uses a spinning router bit to cut parts from various materials in 2 or 3 dimensions.
The CNC router cuts designs that were created in a computer from suitable materials to make one or hundreds of identical parts.

The CNC routing process is a very versatile in that it can make cabinet components, musical instrument parts, signs, relief carvings, screens, decorative panels, etc.
Just about anything that can be drawn on a computer, with some limitations.

Please contact us if you have any questions about having your parts cut on the CNC router.
CNC Routing applications:
Due to the incredible versatility of this process and the range of materials that can be processed the following list is not all inclusive but rather a sample of what can be done with the Router.
Architectural Millwork
Signs, panels, V-carving, letters, 3D carving, crests, clock faces, molding
Cabinetry, panels, doors (Shaker, carved, 5 part - MDF), decoration
Boxes, cases, altars/mandir
Furniture, panels, parts, decoration
Games, boards, parts, decoration
Toys
Low relief
Musical instrument parts (necks, bodies, etc.)
Plugs/molds (vacuum, composite)
Statues
Screens, decorative panels
The CNC router does not make coffee but it can cut the parts for a very nice coffee table.

Click here to see how to use our CNC routing service.



Cabinet doors cut from MDF

House signs carved from HDU

cutting boards cut from Corian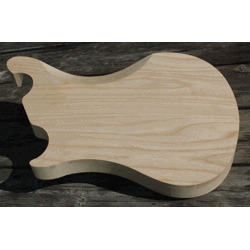 Please Click here for more sample pictures
of our CNC cutting process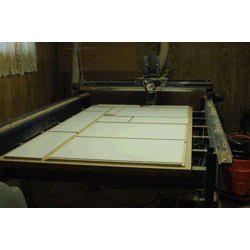 cutting cabinet pieces on CNC Router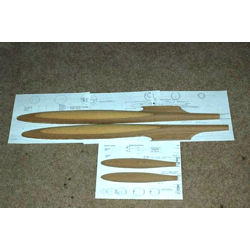 Plugs carved on CNC router